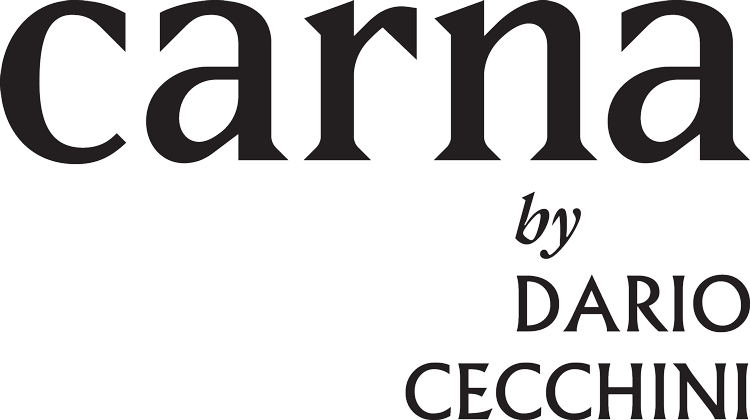 Carna is a modern steakhouse from master butcher and 'Chef's Table' star, Dario Cecchini.
Hailing from a long line of butchers, his family's shop in Panzano has been passed down for 8 generations. Dario is considered a pioneer in nose-to-tail cooking that favours small-scale farmers and he is revered by chefs around the world.
With the charisma of Dario as a driving force, theatrical service is peppered throughout the experience with cocktails smoked and tartare chopped tableside. Carna's menu focuses on natural, fresh ingredients, implementing Cecchini's wisdom while honouring the traditions and the heritage of butchery. Vegetables are given plenty of room to shine and an extensive wine list takes a journey through both the old and new world.
Design of the restaurant is bold with subtly elegant features such as chandelier lighting and soft drapery. Guests connect with a meat counter on entry – a nod to the butcher shop heritage and nature is brought in with large trees, wooden surfaces and green upholstery.